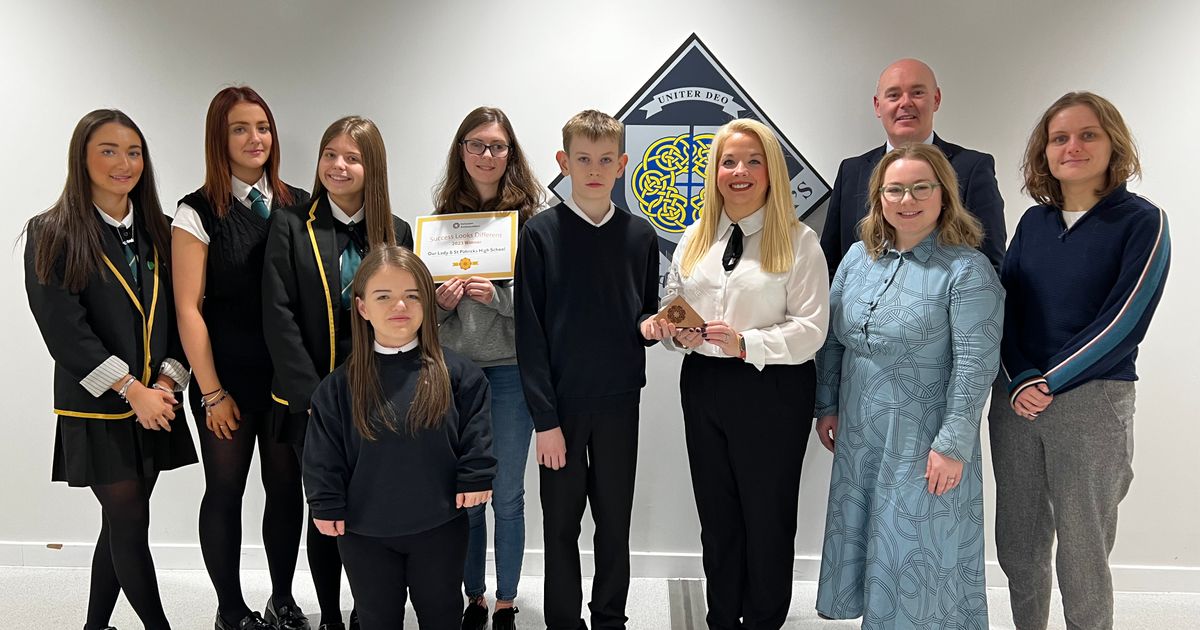 Our Lady and St Patrick's High school recognised for work to support pupil inclusion
Our Lady and St Patrick's High School has been recognised for its dedication and commitment in supporting all pupils within the school.
The school won the prestigious 'Success Looks Different' award for celebrating the achievements of all learners and valuing pupils' voice and creativity.
Judges were impressed with the amount of work the school does to support pupils and for looking beyond exam results and considering success in more than just attainment levels.
Created by the Inclusion Ambassadors, a national group of secondary aged pupils with a range of additional support needs and experience of a variety of educational provision, the awards were originally developed as part of the Scottish Government's Additional Support for Learning Action Plan.
The school impressed judges for being an inclusive and nurturing school where target age-stage development underpins wider learning, socialisation and preparation for life. The school's commitment to the wellbeing of pupils is paramount with all staff trained in nurturing approaches and having an established Nurture facility at the school.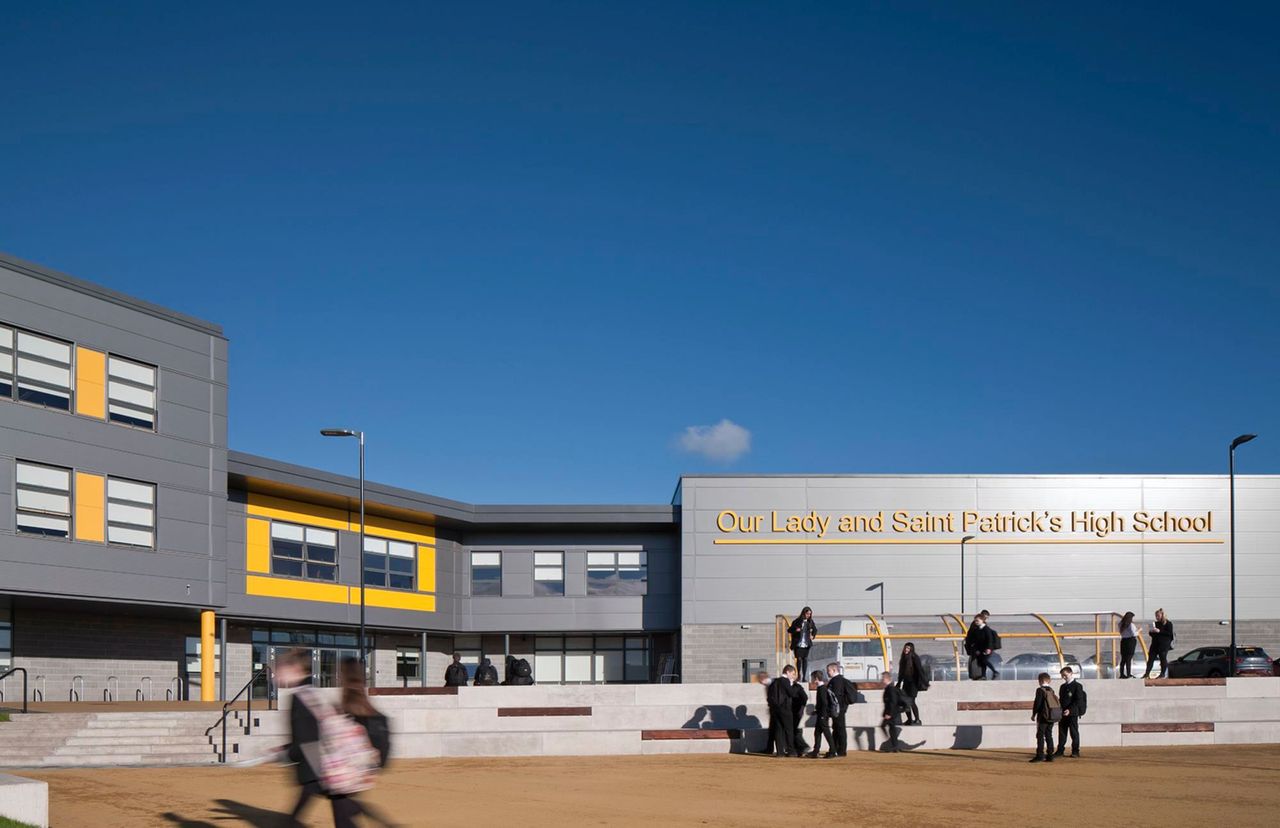 The school led on a joint campus project 'Keep Bellsmyre Beautiful' involving children in a neighbouring early learning and childcare centre. The project inspired younger children to take pride in their area and to keep the school and surrounding streets litter free. Pupils spent time with the nursery children and read stories to the Eco Group. The project provided a great experience, helping the pupils to improve literacy, build confidence and develop leadership skills.
Pupil and their families' wellbeing is paramount at the school and supporting social and emotional learning can lead to improved attainment, particularly for at-risk groups including looked-after children and children growing up in poverty. The school is committed to combatting inequity, closing the attainment gap and breaking down barriers to learning.
Within classrooms, success is seen as an ongoing, step-by-step process and when someone makes progress it is recognised by staff.
Councillor Clare Steel, Convener of Educational Services, said: "This is a great achievement and it is clear all teachers and support staff led by the Headteacher are fully committed to the education and welfare of young people at the school. This award recognises the outstanding work being done to ensure everyone's achievement is recognised and celebrated, with pupils encouraged to promote the school values and be proud ambassadors of the school. Congratulations to everyone involved."
Councillor John Millar, Vice Convener of Educational Services, said: "This award is very well deserved as the school is committed to promoting opportunities and removing any barriers to learning. Everyone at the school should be proud of their part in this recognition which shows with the right support, opportunities and motivation all young people can achieve."
Jenny Gilruth, Scottish Government Cabinet Secretary for Education & Skills, said: "Congratulations to the winners and all of those who took part in this year's Success Look Different Awards – I am immensely proud of the work that you do to ensure that our schools and ELC settings are inclusive places of learning.
"It is important that we continue to celebrate the achievements of children and young people with additional support needs and make sure they all have the opportunity to thrive and fulfil their potential.
"I would also like to thank the Inclusion Ambassadors for their ongoing work and commitment to supporting inclusive learning environments."