About
Lomond Radio is a grass roots non-profit Community Radio station serving the Vale of Leven, Dumbarton and the Clyde Coast run entirely by volunteers.

Lomond Radio broadcasts 24 hours a day, 7 days a week with a variety of shows. We're sure you'll find something to enjoy on Lomond Radio.

We play the best throwback hits to latest releases and much more. We have a range of great shows for you to enjoy including country music, love songs, rock, folk, local singers and bands and more.

Broadcasting from our studio in Strathleven House, we are here for the community. We want to hear from you. Let us know about any local events, news or information by emailing news@lomondradio.co.uk and we'll spread the word.

Check it out by listening online, download our free mobile app or listen on your Smart Speaker.
---
---
Advertise with us
We're keen to work with local businesses throughout the area to advertise your services, special offers, events or recruitment campaigns.

We offer very cost effective advertising - on air and online. If you'd like to find out more, contact us by emailing advertise@lomondradio.co.uk.

We're confident we can tailor an advertising campaign to suit your budget.
---
Volunteer with us
We're always looking for new volunteers to join our team. Maybe you'd like to present a show or simply help out behind the scenes. Get in touch by emailing volunteer@lomondradio.co.uk.

If you'd like to present a show, we can provide full training. All we ask from you is for you to have a passion for radio and be able to commit some time to us.

So if you're from the local area ... get in touch. We know you'll love it! Email us to find out more!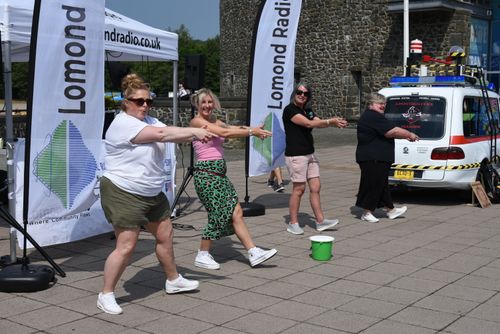 ---
Get in touch
Get in touch and get involved. We always like to hear from you. There are many ways to contact us!

Email: studio@lomondradio.co.uk

WhatsApp: 01389 888137

Social Media: Find us on Facebook, Twitter, Instagram, LinkedIn and TikTok by searching for Lomond Radio.

Post: Lomond Radio, Suite B11, Strathleven House, Dumbarton, G82 3PD