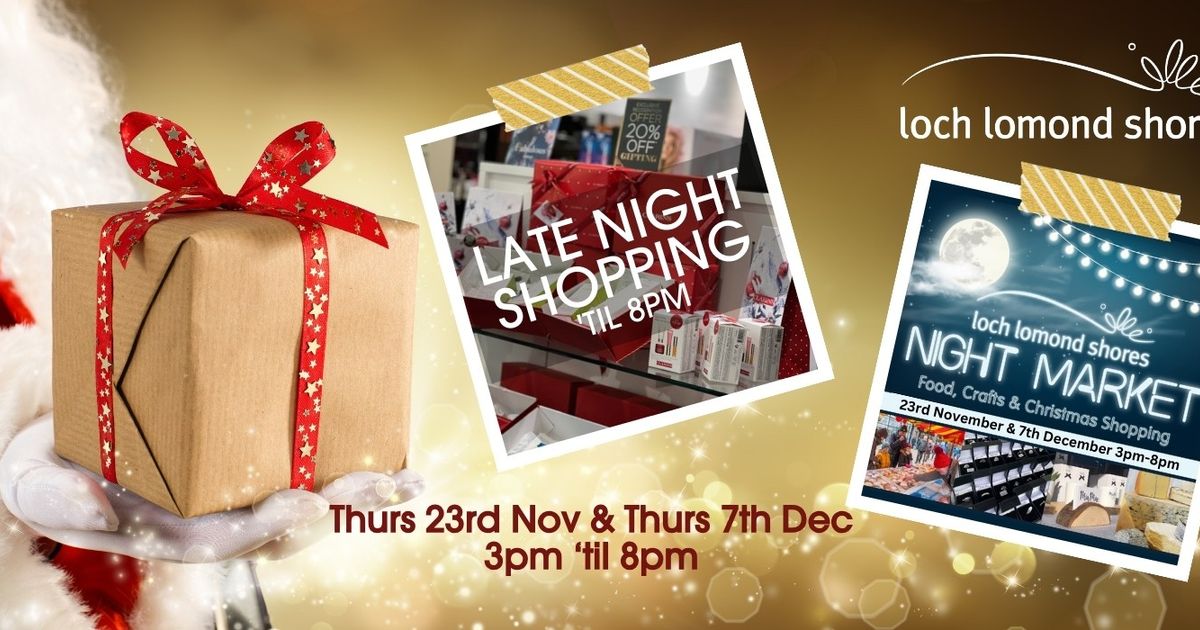 Late Night Shopping & much more at Lomond Shores
On the Thursdays 23rd November and the 7th of December, Loch Lomond Shores is opening its doors until 8pm to welcome shoppers looking for some Christmas inspiration as well as hosting a night market, offering family Christmas photography sessions and a prize draw on the nights to win £200 to spend at Loch Lomond Shores.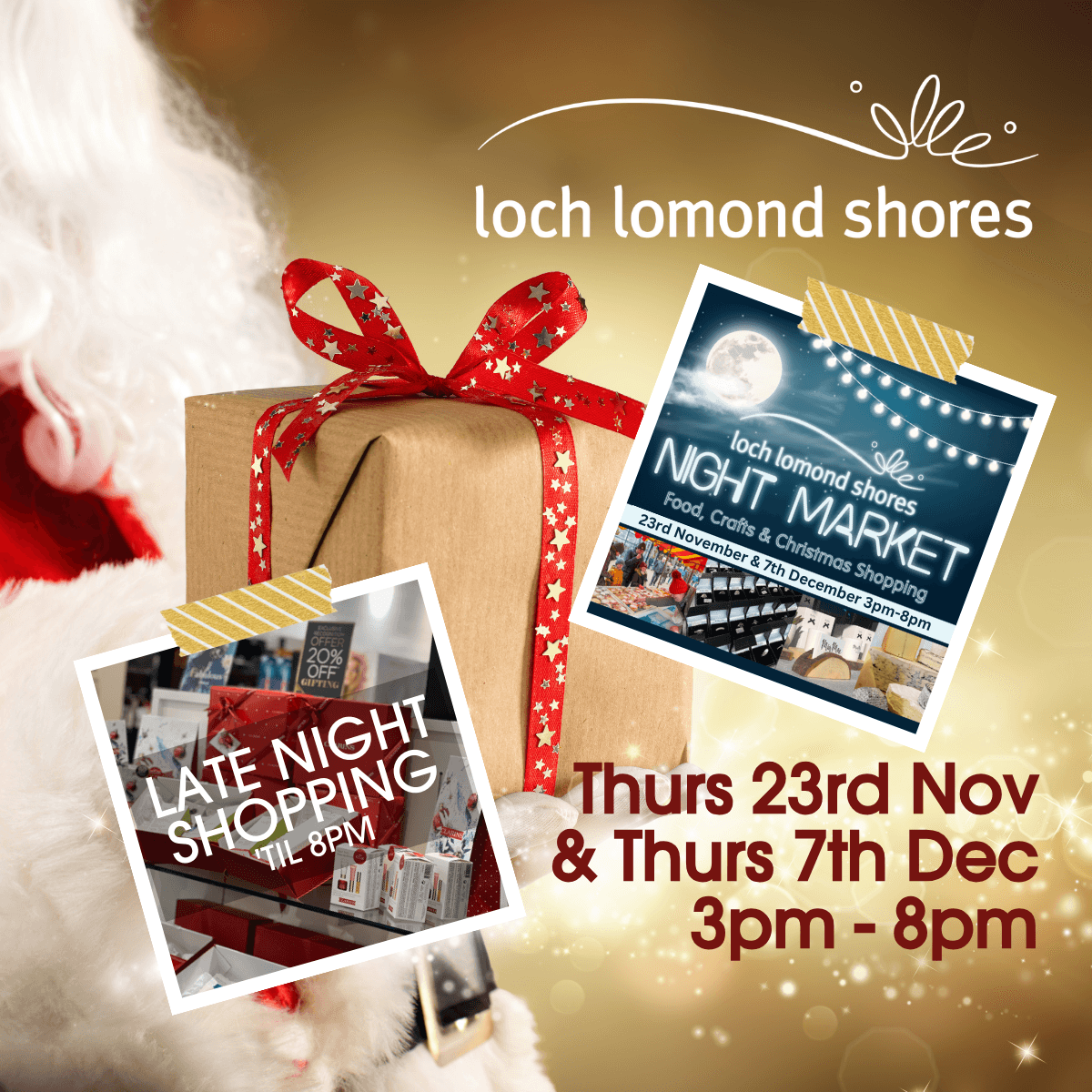 Most of our stores – including Sports Direct, Frasers, Catherine Kinloch and Hawkshead, Keepsakes, Tweeds of Scotland, Leading Labels and more will be on hand to welcome you and help pick up the perfect gifts.
And for those who visit our mall stores, there's the chance to enter our exclusive late night prize draw. Enter within Leading Labels – just complete the brief form at their cash desk - for your chance to win £200 to spend at Loch Lomond Shores! The prize draw will be open from 3pm to 8pm, with the winner being contacted the following day.
For families, we also have the opportunity for you to get some fantastic Christmas photography done by photographer Margaret Ann McKenna of MM Photography, who will be bringing her fabulous backdrop to our mall, so you can make some special festive memories! Margaret will be taking bookings from 3pm, with sessions costing from £45 for 5 digital images. Sessions will take around 20 minutes. We recommend you book to avoid disappointment at https://www.facebook.com/mckennamargaretann, where you can also see some of Margaret's work.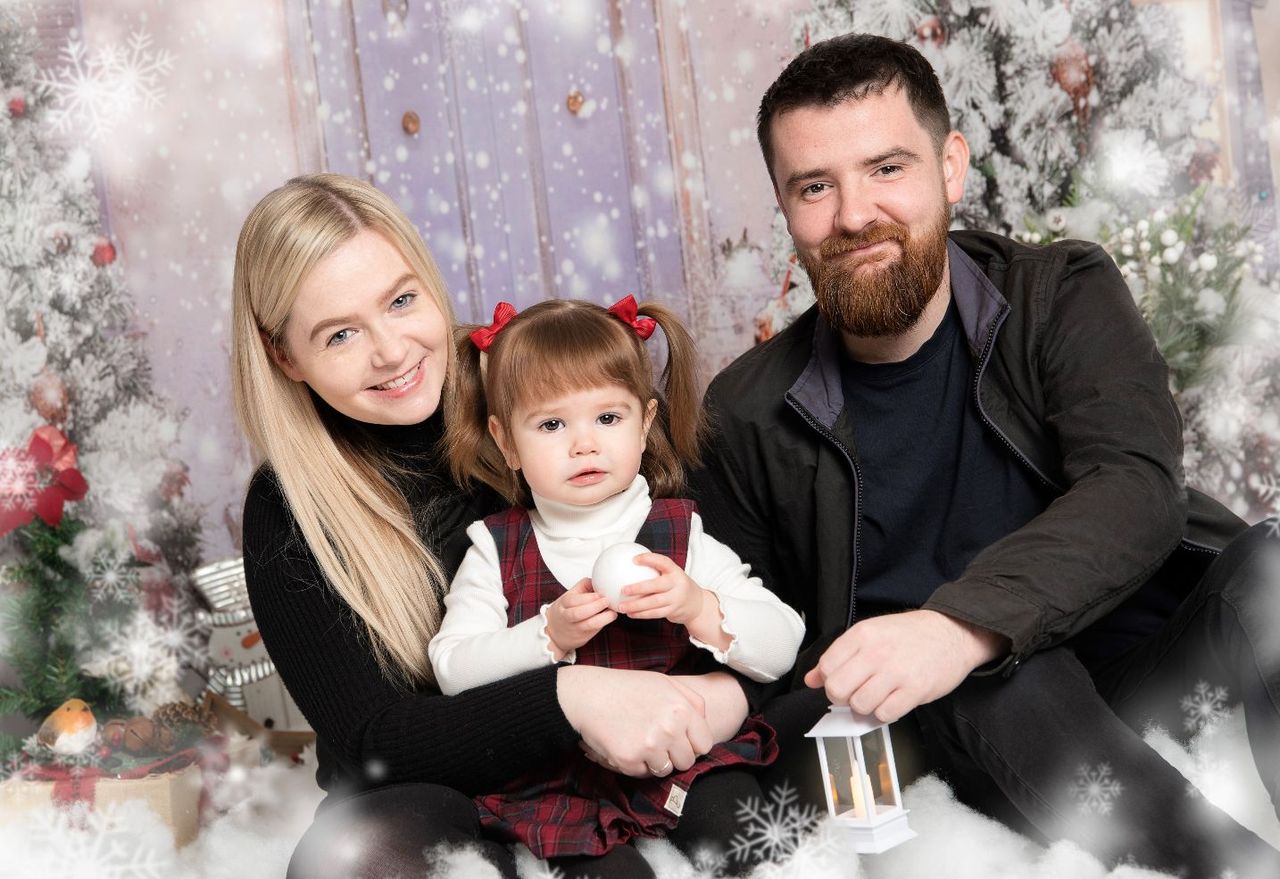 Along with our stores, Café Zest will be open until 7.30pm while Jurassic Grill will be open until 9pm (last bookings at 7.30pm) to provide delicious snacks, meals, cocktails and desserts to make sure you can enjoy a break from shopping.
We'll also have a night market from 3pm to 8pm located beside Sports Direct with stalls including Two Towns Down craft beer, MJ Bakes Glasgow - with their cakes and bakes, and The Mindful Medium offering tarot and psychic readings as well as stalls featuring great ideas for gifts. Street food will include the popular I Love Gyros, The Dessert Box and The Crumbologist – Scotland's No 1 crumble bar so you eat as you browse the market.
And, just to make sure you're really in the festive mood, all our Christmas lights and decorations will be shining brightly, and buskers will be performing – all providing the perfect backdrop for some chilled Christmas shopping.
Commenting on the late openings, Audrey Calder from Loch Lomond Shores says:
"We're delighted to announce these two late night openings in the lead up to Christmas.
"Our stores are stocked with great gift ideas and these late nights will add a wee bit of festive magic to Christmas shopping. Being able to also have a drink, snack or meal as well as enjoy the atmosphere of the night market and our Christmas decorations and lights all makes for a great shopping experience."